"An award-winning science journalist explains what Earth's frozen waters tell us about the past, present, and future of humanity."
Bjørn Vassnes is one of Norway's leading science journalists and has won several national and international prizes. He has a regular science column in the newspaper Klassekampen, and has written several books for a popular science audience. He was also part of a popular Science TV-show "Schrødingers Katt" on NRK. Vassnes has been around the science journalism block. Having grown up in the Norwegian Arctic, one of the coldest places on Earth, he also knows his way around cold weather.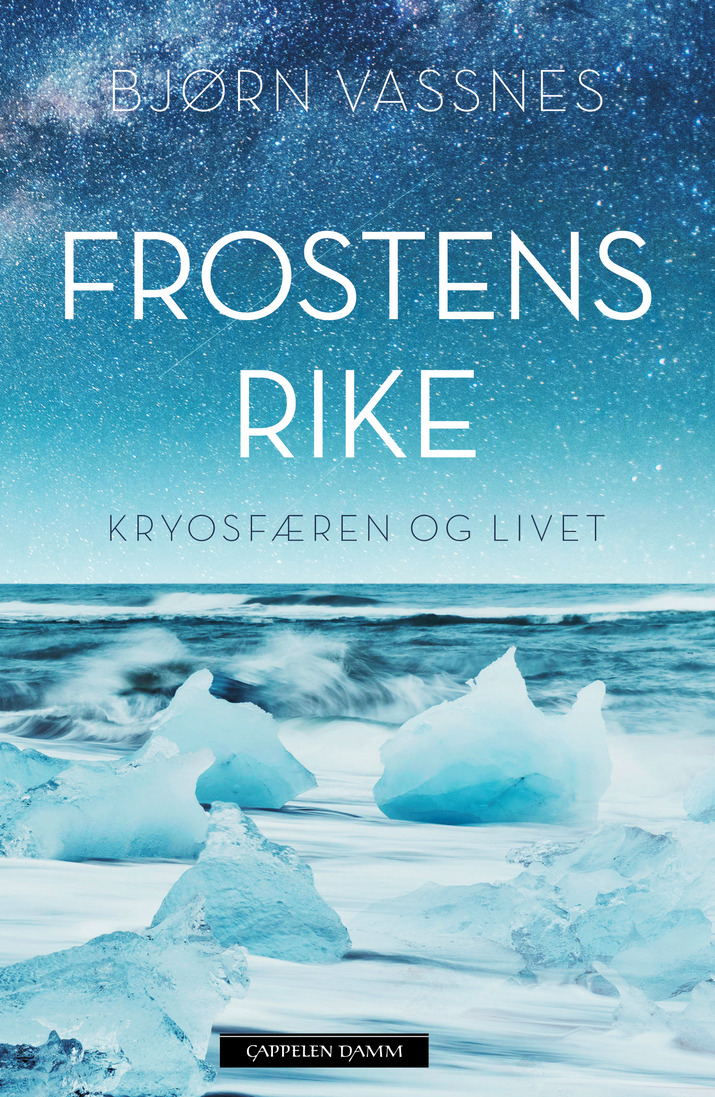 The cryosphere, what Vassnes calls "The Kingdom of Frost", is a term for those parts of the earth that contain frozen water; like snow, ice, permafrost, glaciers and even a phenomenon known as invisible glaciers. It's a part of the world that is close to the hearts of Norwegians like Vassnes or Canadians like us at humanistfreedoms.com. The book benefits from a consciously Norwegian outlook.
Vassness explores how this shrinking frozen zone, from the peaks of mountains to the north and south poles, is still vital to human survival. It supplies us with water and helps cool cities from Bangladesh to Bangkok, Los Angeles to Oslo.
To tell the story of how the cryosphere helped to start life on Earth, Vassnes draws on cultural history and anthropology. He also offers a view on what will happen if it all disappears. Vassnes surveys climate research, biology, cultural history and archaeology. Weather you live in it or not, The Kingdom of Frost affects all life on earth.
Plus there are important summaries of recent climate science such as methane bubbles and explosions in Northern tundra and deep concerns about the potential effects of permafrost thaw. Vassness cites work by Ted Schuur which suggests that the upper 10 feet of permafrost, which contains more carbon than is currently present in the atmosphere, may thaw over the next 100 years.
Kingdom of Frost didn't take us long to read as it is a slim (less than 200-pages) book and the English-language version was nicely translated by Lucy Moffatt.
---
Citations and References
---
The views, opinions and analyses expressed in the articles on Humanist Freedoms are those of the contributor(s) and do not necessarily reflect the views or opinions of the publishers.