---
Books Reviewed and Recommended in 2021
New Reviews and Recommendations Coming Soon.
Books Reviewed and Recommended in 2020
Transcendence, How Humans Evolved Through Fire, Language, Beauty and Time – Gaia Vince
Gaia Vince is an "award-winning science journalist, author, broadcaster and speaker…. particularly interested in how human systems and Earth's planetary systems interact." who feels that "this is a unique time in Earth's history, in which climate change, globalisation, communications technology and increasing human population are changing our world – and us – as never before."
In a unique time in Earth's history when human population is rapidly changing the world, fresh perspective-taking is needed. We shouldn't be glazing over our routine understandings of the fundamental processes of life. We need to struggle with them a bit more. We need to deepen and widen our perspectives. That is what it seems that Gaia Vince has tried to do with this book.
The book is worth the time and resources you may spend.
Great State: China And The World – Timothy Brook
Timothy Brook is a professor at the University of British Columbia (Vancouver). A native of Toronto and graduate of the University of Toronto, Brook moved from Toronto to become principal of St. John's College at UBC in 2004, where he was named to the Republic of China Chair. Brook previously held positions at the University of Alberta, Stanford University, and the University of Oxford, where he was Shaw Professor of Chinese from 2007 to 2009.
It approaches impossible to be a humanist without eventually trying to reach an understanding of the politics of China. Enter just about any conversation about secularism and sooner or later someone is going to mention the human rights record of the Chinese government over the last 80 to 100 years. Here's a book that may be a good place to move toward an understanding of China's immense history.
Kingdom Of Frost – Bjorn Vasness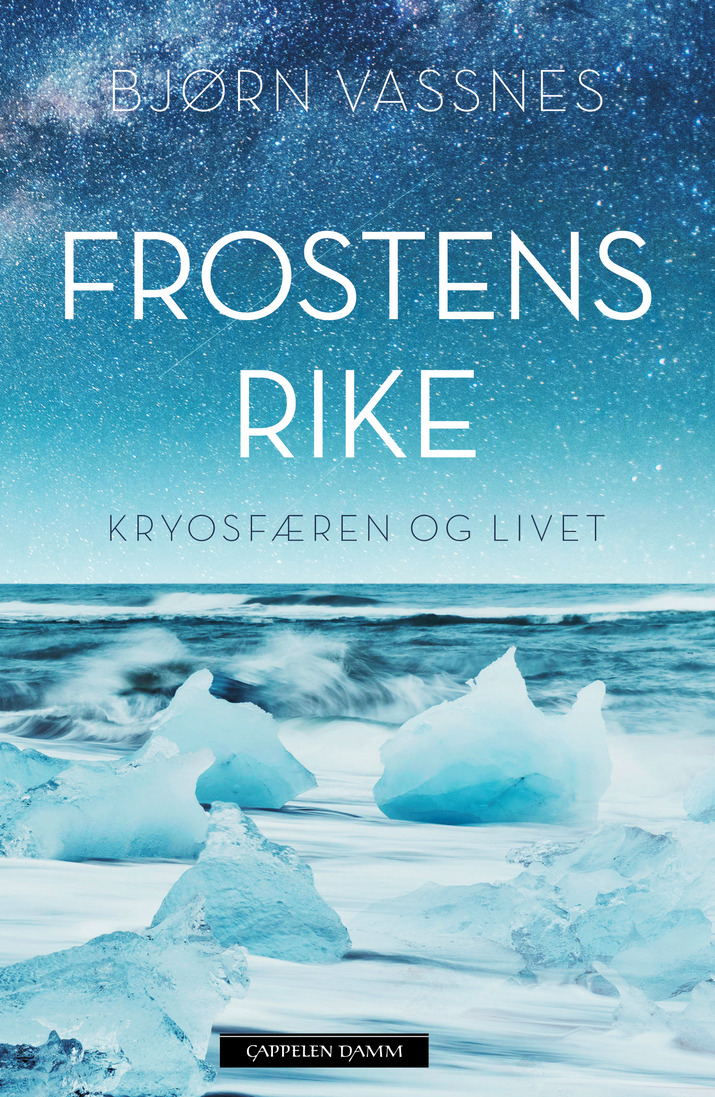 Vassnes is one of Norway's leading science journalists and has won several national and international prizes. He has a regular science column in the newspaper Klassekampen, and has written several books for a popular science audience. He was also part of a popular Science TV-show "Schrødingers Katt" on NRK. Vassnes has been around the science journalism block. Having grown up in the Norwegian Arctic, one of the coldest places on Earth, he also knows his way around cold weather.
Little Book Of Humanism – Andrew Copson and Alice Roberts
A timely new book by Humanists UK President Alice Roberts and Chief Executive Andrew Copson is to offer universal lessons on finding meaning, purpose, and joy in our ever more uncertain world.
The Little Book of Humanism, published on 27 August, shares over two thousand years of humanist wisdom through an uplifting collection of illustrations, stories, quotes, and meditations on how to live an ethical and fulfilling life, grounded in reason and humanity. The book quotes everyone from ancient philosophers like Epicurus and Mencius, through to contemporary humanist sources of inspiration such as Frozen and The Good Place actor Kristen Bell, the novelists Zadie Smith and Margaret Atwood, and the playwright and poet Wole Soyinka.
The Case For Climate Capitalism – Tom Rand
Tom Rand is on carbon mitigation venture capitalist, business-owner, author and speaker. He is Managing Partner of ArcTern Ventures and sits on the board of a number of clean energy companies and organizations. He also developed Planet Traveler, a low-carbon hotel project in downtown Toronto. His first book Kick the Fossil Fuel Habit (2010) was winner of the 2011 Whitepine Non-Fiction award; his second – Waking the Frog – became a bestseller in Spring 2014; his third – Climate Capitalism: Economic Solutions for a Planet in Crisis is out now.
Friendship: The Evolution, Biology and Extraordinary Power of Life's Fundamental Bond – Lydia Denworth
Lydia Denworth is a Brooklyn-based science journalist whose work is supported by the Alfred P. Sloan Foundation. A contributing writer for Scientific American and Psychology Today, she has also written for the Atlantic and the New York Times.
Friendship: The Evolution, Biology and Extraordinary Power of Life's Fundamental Bond was published by WW Norton & Company in 2020. Just under 300 pages in the hardcover, it fits snugly in the contemporary genre of popular science journalism. Denworth's tone, like the book itself, is neither too-heavy nor too light.
---
Unveiled – Yasmine Mohammed
Canadian human rights activist, Yasmine Mohammed, advocates for the rights of women living within Islamic majority countries, as well as those who struggle under religious fundamentalism.
Her book, Unveiled, is a memoir/polemic that recalls her experiences growing up in a fundamentalist Islamic household and her arranged marriage to a member of Al-Qaeda. In it, she sheds light on the religious trauma that so many women still today are unable to discuss.
To learn more about Free Hearts Free Minds visit www.freeheartsfreeminds.com.
---
So You Think You Can Think – Christopher DiCarlo
Di Carlo is the author of How to Become a Really Good Pain in the Ass and Six Steps to Better Thinking: How to Disagree and Get Along and a philosophy professor at the University of Toronto. In his newest book, DiCarlo breaks down the steps of critical thinking and the process of making a persuasive argument in this useful guide. To dissect core principles of argumentation, DiCarlo works through topics such as bias (biological, cultural, and ethnic), types of reasoning (deductive, inductive, and abductive), fallacies (red herrings and ad hoc), and how to address disagreement. DiCarlo hopes that as "people use the critical thinking skills fairly, they will be more empowered to have meaningful discussions about important issues, disagree entirely, and still be able to get along." To make his points, he uses examples that are current, such as how President Trump exhibits philosopher "Harry Frankfurt's distinction between lying and bullshit"; novel, as with arguments surrounding the existence of Bigfoot; and revolutionary, such as 19th-century Hungarian physician Ignaz Semmelweis's arguments against customary medical practices that led to modern antiseptic procedures. Those looking to critically engage with information or "value discourse over hatred" will learn a lot from DiCarlo's thorough study. (June)
Publishers Weekly: Christopher W. DiCarlo. Rowman & Littlefield, $32 (240p) ISBN 978-1-5381-3855-7
---
The Abortion Caravan – Karin Wells
In the spring of 1970, seventeen women set out from Vancouver in a big yellow convertible, a Volkswagen bus, and a pickup truck. They called it the Abortion Caravan. Three thousand miles later, they "occupied" the prime minister's front lawn in Ottawa, led a rally of 500 women on Parliament Hill, chained themselves to their chairs in the visitors' galleries, and shut down the House of Commons, the first and only time this had ever happened. The seventeen were a motley crew. They argued, they were loud, and they wouldn't take no for an answer. They pulled off a national campaign in an era when there was no social media, and with a budget that didn't stretch to long-distance phone calls. It changed their lives. And at a time when thousands of women in Canada were dying from back street abortions, it pulled women together across the country.
Karin Wells is best known as a CBC radio documentary maker and is a three time recipient of the Canadian Association of Journalists documentary award. Her work has been heard on radio networks around the world and has been recognized by the United Nations. She is also a lawyer and in 2011 was inducted into the University of Ottawa's Common Law Honour Society. She lives in Southern Ontario.
Second Story Press: $24.95
---
Books Reviewed and Recommended in 2019
There Is No Difference – Peter Best
Peter Best is "a lawyer who has practiced law in Sudbury, Ontario for 43 years. Raised in nearby Espanola, favored with lifelong personal and professional relationships with indigenous Canadians, he brings a personal, literary and historical perspective to the greatest social crisis experienced by Canada today- the perilous state of its original peoples."
What is the book? The long-form version of the title probably acts as the best summary of its contents: There Is No Difference: An Argument for the Abolition of the Indian Reserve System and Special Race-based Laws and Entitlements for Canada's Indians. In a regular book review, we might investigate the overt arguments and contents of the book. Certainly the title contains enough potential for drama and controversy to whet almost any intellectual appetite. But that's not what we're going to do here. What we're going to do, instead is feature, an underlying theme presented by Mr. Best.