Issue 138 of Philosophy Now (June/July 2020) bears the bold sub-title: The Religion & Society Issue. While it was Robert Griffith's article entitled "Beyond Humanism?" that first caught our attention, the issue's Table of Contents offers a number of great articles, including a feature section on religion and secularism. The periodical's website appears to allow complimentary viewing of up to four articles per month – so select carefully! Or subscribe and enjoy some interesting reading. Here are a few of our favorites:
Ronald Pies sets up a dialogue between science and religion.
Rick Aaron argues that religious recommendations are sometimes unrealistic.
Robert Griffiths argues that humanist ethics has significant limitations.
Ian Church queries the influence the media has on our perception of evil.
Peter Abbs follows Buddhism's path towards becoming a Western humanism.
Mark Vernon chronicles a revolution in consciousness.
Massimo Pigliucci is frank about human character.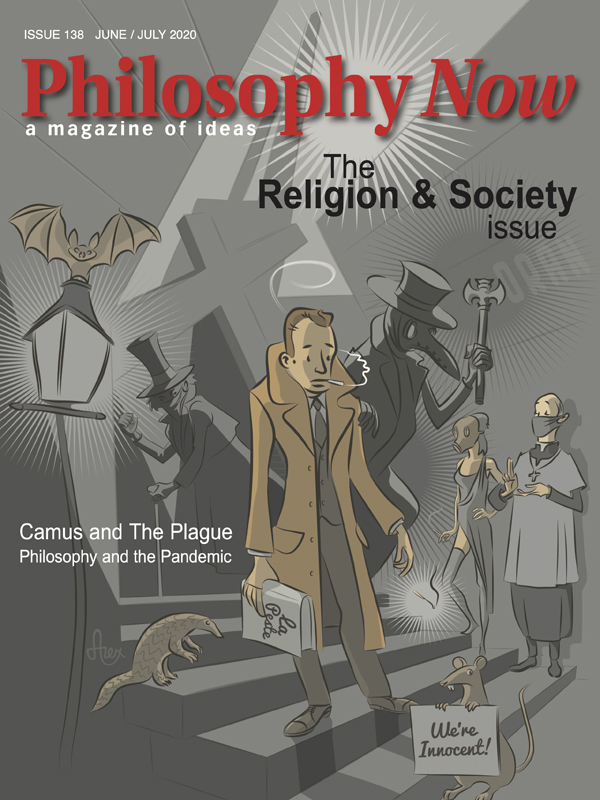 Visit the Philosophy Now website.
Featured Image courtesy of Philosophy Now.