Unseen – Werner Bischof
Queens Wharf Fence • 23 May – 21 June
Hours 8pm 27 May | 1 June Freeview CH 200
Where outdoor exhibition 24 hrs/7 days – 89 Quay St, City
09 307 7055
http://www.wernerbischof.com
yes
Artists Werner Bischof
ThemeExhibitions
Auckland Festival of Photography is excited to present an exclusive outdoor waterfront exhibition of work by Werner Bischof, Switzerland.
Werner started his career in his studio in Zurich, Switzerland, where he perfected his artistic photography in "painting with light and shadow". In 1945 he creates maybe the most significant photographic documentation of Europe in the aftermath of WWII. 1949 he joins Magnum Photos and travels two years in Asia: India, Japan, Korea, Hong Kong and Indochina he continues his humanistic photography, combining form and content.
His untimely death in a car accident in Peru at age 38 was the catalyst to maintain his photography in an archive for future generations.
USA is a series of work that brings early 1950s America vividly to life, yet Bischof's tragic death at 38 meant the photographs were never printed during his lifetime. This is the first time they are being shown to the public in New Zealand.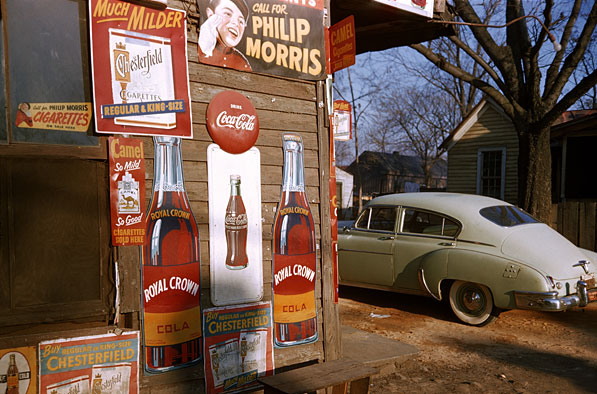 Bischof was the first non-founding member to be welcomed into the then-fledgling Magnum collective, in 1949 joining Robert Capa, David Seymour, Henri Cartier-Bresson and George Rodger. He had already become recognised for his pioneering use of colour photography, and was one of the first documentary photographers to take the format seriously. At the time of joining Magnum, most of Bischof's contemporaries still predominantly worked in monochrome, a trend that continued well into the 1960s.
The photographs serve as a fleeting snapshot of a unique point in history: Bischof arrived in post-war United States from Switzerland in 1953, and stayed there for just one year, chronicling a booming and optimistic America through the eyes of an outsider. The 25 photographs that make up the series comprise few suggestions of interaction, they are instead stolen moments through shop windows and cars that blur past, evoking anonymity, and a contemplative look at everyday life in America during a period of immense change. (some text courtesy of the British Journal of Photography).
Thanks to Pro Helvetia – Swiss Arts Council, Panuku Development, Lion Foundation and Werner Bischof Estate.
Talking Culture – Artist Talk 12pm (noon)-1pm Wed 27 May
10am-11am Sat 30 May
Marco will give a talk about his father, Werner Bischof's photography 'USA' series. Read more and Zoom in to join the talk…
Further Information
Marco Bischof on curating his father's photography for a written and 16-minute audio article by Radio New Zealand
Feature Image Courtesy:ndmagazine.net